College Football Notes – May 27, 2019
by
BoCarter
| Posted on Monday, May 27th, 2019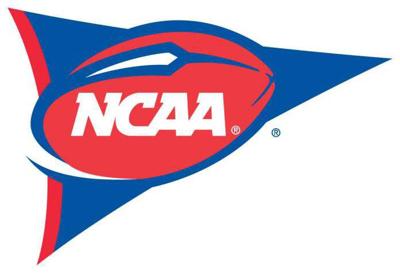 Ballots for the Class of 2020 NFF College Hall of Fame will be distributed via an email to members on Monday, June 3. Voting is open to all National Football Foundation members, and potential members can access Footballfoundation.com and click on the membership link to join and vote.
Some of the heroes who gave their lives for the United States and celebrated over Memorial Day 2019 are NFF College Hall of Fame members who passed away in hostile action. They are Pat Tillman (Serah, Afghanistan), Joe Routt (Belgium), Winchester Osgood (Spanish-American War in Havana, Cuba); Hobey Baker, Al Blozis, Gary Cochran (France); Bill Mallory (Italy), Paul Bunker (POW camp, Japan), Dave Schreiner (Okinawa), Nile Kinnick (Pacific Ocean, Gulf of Paria); Jim Holder and Don Holleder (Vietnam).
NFF College Hall of Fame Facts
Some notable birthdates in NFF College Hall of Fame annals in the May 27-June 2 time period are May 27 (1889) George Little, Washington, D.C.; (1904) Les Lautenschlaeger, New Orleans, La.; (1960) Randy Trautman, Caldwell, Idaho; (1974) Danny Wuerffel, Ft. Walton Beach, Fla.; May 28 (1888) Jim Thorpe, Prague, Okla.; (1948) Bruce Taylor, Perth Amboy, N.J.; (1957) Kirk Gibson, Pontiac, Mich.; May 29 (1903) Bob Hope, NFF Gold Medal recipient, London, England; (1892) Earl Abell, Portage, Wis.; (1949) Rex Kern, Lancaster, Ohio; May 30 (1891) Bob Peck, Lock Haven, Pa.; (1915) Larry Kelly, Conneaut, Ohio; (1941) Charlie Richard, Grain Valley, Mo.; (1943) Gale Sayers, Wichita, Kan.; (1946) Dick Farley, Danvers, Mass.; (1949) Lydell Mitchell, Salem, N.J.; May 31 (1912) Harold Burry, New Castle, Pa.; (1953) Richard Wood, Elizabeth, N.J.; (1967) Kevin Dent, Vicksburg, Miss.; June 1 (1901) Edgar Miller, Canton, Ohio; (1916) Ki Aldrich, Rogers, Texas; (1930) Carmen Cozza, Parma, Ohio; (1933) Alan Ameche, Kenosha, Wis.; June 2 (1895) Homer Hazel, Piffard, N.Y.; (1909) Ben Schwartzwalder, Point Pleasant, W.Va.; (1950) Jeff Siemon, Rochester, Minn.
Notable anniversary death dates for Hall of Famers are May 27 (1932) Bill Morley, Pasadena, Calif.; May 28 (1964) Barton "Botchey" Koch, Temple, Texas; (1979) Lou Little, Delray Beach, Fla.; (2014) James Saxton, Austin, Texas; June 1 (1963) Century Milstead, Pleasantville, N.Y.; June 2 (1943) Nile Kinnick, Over the Pacific Ocean, Gulf of Paria in combat.
Happy birthdays to NFF College Hall of Fame members May 27 Randy Trautman, Danny Wuerffel, May 28 Bruce Taylor, Kirk Gibson, May 29 Rex Kern, May 30 Gale Sayers (a spry 76), Dick Farley, Lydell Mitchell, May 31 Richard Wood, Kevin Dent, June 2 Jeff Siemon…
Florida and Florida State formally contracted and extended their lengthy series through the 2022 season…Southern Miss and Troy have added four clashes in 2021, 2024, 2028, and 2029…USF and director of athletics Danny White is hoping to change current two home games for one scheduling agreements at USF with Florida and Miami (Fla.) in future campaigns…Oklahoma State continues on a school-record pace with 9.4 wins per season since 2010 under head coach Mike Gundy…Texas plays only two games outside Lone Star State boundaries in 2019, and both are Big 12 Conference tests. The Longhorns travel to West Virginia Oct. 5 and play at Iowa State Nov. 16…The Washburn Ichabods (one of the most unique nicknames in college football) will host Family Weekend during their Sept. 21 encounter with Fort Hays State. The Ichabods will play traditional power Central Oklahoma for Homecoming in Topeka, Kan., Oct. 26.
Two-time state Texas Class 3A football championship head coach W.T. Johnston was memorialized and featured nationwide for his courage in Newton, Texas, at NHS after his passing because of kidney disease. He was 54. His son Drew Johnston has replaced his late father as head coach at Newton HS…North Texas is beginning its Texas Coaches Caravan with head coach Seth Littrell and selected staff members in these locales: Arlington, Texas, Texas Live!, June 1; Houston, Texas, Karbach Brewing Co., June 3; Denton, Texas, Apogee Stadium, June 3; and Austin, Texas, Austin Eastciders, June 4.
Mississippi State head coach Joe Moorehead received a contract extension through the 2022 season…Veteran college and professional head and assistant coach Hal Mumme will be the offensive coordinator for the 2020 Dallas XFL squad…Texas A&M defensive coordinator Mike Elko has received a revised 2019 contract and extension provisions…Michigan head coach Jim Harbaugh commented on the future championship potential and dominance of 2019 PGA winner Brooks Koepka…Wyoming named former Texas standout DB Willie Mack Garza as its new safeties coach…Former Houston and Baylor head coach Art Briles has been tabbed as head coach at Mt. Vernon (Texas) High School.
Hometowns of more 2019 college head coaches – Charlotte: Will Healy, Chattanooga, Tenn.; Cincinnati: Luke Fickell, Columbus, Ohio; The Citadel: Brent Thompson, Northfield, Vt.; Clemson: Dabo Swinney, Birmingham, Ala.; Coast Guard Academy: Bill George, Ithaca, N.Y.
Former WKU and Ole Miss director of athletics Ross Bjork was named AD at Texas A&M last week…Kansas AD Jeff Long, who also will be a featured speaker at the 2019 CoSIDA national workshop in Orlando, Fla., has made another appeal to the NCAA for scholarship additions for the 2019 Jayhawks and new head coach Les Miles…Wyoming AD Tom Burman gave an upbeat report on the state of UW athletics during a recent interview…New Michigan men's basketball coach and Fab Five member Juwan Howard was profiled in a story about the hiring of a new head coach for the 2019-20 Wolverines…Washington State head baseball coach and administrator Marty Lees will not return for the 2019-20 academic year…Longtime Baylor coach and athletics administrator Clyde Hart was featured for his vision in college athletics in a Waco (Texas) Tribune-Herald story. The veteran of 56 years in BU athletics turns 84 this year…Veteran semi-retired Virginia Wesleyan coach and administrator Richard "Snake" Drake remains active in the community as an adviser and specialty coach at the age of 91…New Arizona assistant coaches Jackie Nared and Tamisha Augustin were saluted for their histories in community service and youthful educational concerns…Veteran Navy head coach and administrator Karen Boyle is retiring after 32 years at the Annapolis, Md., academy…Ohio State elevated Kevin Burch to head men's volleyball coach…Washington State AD Pat Chun was interviewed by the Spokane, Wash., Spokesman-Review about updates for WSU spring sports and football…Luke Simons and Carlie Hinemen were named directors of operations for College of Charleston athletics…New Mexico added Ryan Berryman as associate AD for business operations…Troy Johnson was chosen as director of operations for Presbyterian athletics.
The Atlantic Coast Conference has formed a committee to study improved mental health treatment for football and other sports' student-athletes…The Salt Lake Tribune penned a story last week about the Pac-12 Conference seeking solutions to return to greater national prominence in football and basketball, among other sports. The Pac-12 also established new schedule standards, updated its intra-league student-athletes' transfer policy and looked into additional research funding for athletics and other endeavors…The Sun Belt Conference produced a series of videos for special functions about diversity and acceptability in college athletes.
The ServPro First Responders Bowl will be played at SMU's Ford Stadium in Dallason Dec. 30 at 11:30 a.m. (CST) on ESPN with contracted opponents from the Big 12 and Conference USA. Previous holdings of this bowl in various forms all have been played at historic Cotton Bowl Stadium in Dallas…The projected bowl and telecasts' schedule will be posted to Footballfoundation.com in coming days after the NCAA Postseason Committee confirmed post-2019 FBS encounters last week. ESPN again will be televising at least 37 bowl clashes in 2019-20.
The Denver Post projected the 10 players who are keys to Nebraska's 2019 access, and they are Adrian Martinez, QB; Dedrick Mills, RB; Darrion Daniels, DT; Barret Pickering, KS; J.D. Spielman, WR; Mo Barry, LB; Brenden Jaimes, OT; Lamar Jackson, CB; Kanawai Noa, WR; and Jack Stoll, TE…Texas wideout Bru McCoy and RB Jordan Whittington were highlighted in a recent preseason prospects' story…West Viginia continues to await a pitched skirmish for the starting quarterback slot in August workouts between Jack Allison and Austin Kendall…Some prominent transfers in recent days via the NCAA graduate transfer portal and other areas are Virginia Tech QB Josh Jackson to Maryland, Buffalo TE Tyler Mabry to Maryland, Arizona State's Uros Plavsic to Tennessee, Alabama: Auburn's Davis Rainer to Arizona, Youngstown State WR Zach Farrar to Auburn, Wichita State's Ricky Torres to Illinois State, Norfolk State's Nic Thomas to Tulane, and South Dakota State's David Jenkins to UNLV, TCU QB Shawn Robinson files to Missouri with a request for an immediate eligibility waiver for '19, additional Clemson football players may be moving to other schools through the NCAA graduate transfer portal, Alabama QB Layne Hatcher to Arkansas State, Gulf Coast State's Dorie Harrison to Kentucky, California QB Ross Bowers to Northern Illinois, Kentucky QB Gunnar Hoak to Ohio State, Arkansas QB Ty Storey to WKU, Utah QB Jack Tuttle to Indiana, North Carolina QB Nathan Elliott to Arkansas State, Texas A&M QB Nick Starkel to Arkansas, Eastern Washington's Gage Gubrud to Washington State, Northwestern's Aaron Falzon to Quinnipiac, Tulane's Caleb Daniels to Villanova, and Oklahoma QB Austin Kendall to West Virginia…Kansas student-athlete Silvio De Souza has been declared eligible for the 2019-20 academic year by the NCAA.
Air Force, Missouri, TCU, LSU, and Michigan indoor football practice facilities have been rated among the tops nationally by the Saturdays Down South website…247Sports.com rated the top five schools for 2019 in overall football facilities, and they are Clemson, Oregon, Texas A&M, Alabama and Tennessee…San Jose State's administration is conducting an independent investigation about usages of larger donations to athletics…Ohio State athletics is working to alleviate and study possible sexual allegations by school medical authorities…Clemson's $55 million football facility has been credited with three more consecutive Top 10 nationally recruiting classes for the Tigers…Several teams that competed in post-2018 bowls are hosting or are in the NCAA Baseball Championships beginning Friday. Some of the well known football-baseball powerhouses in the field are East Carolina, Georgia, LSU, Mississippi State, Oklahoma State, Southern Miss, Vanderbilt, and West Virginia, among others.
NFF College Hall of Fame coach and key West Coast clinics' participant Terry Donahue is undergoing treatment for cancer in the Los Angeles area…Parker Biggs, former intern with the NFL Chicago Bears and noted sports columnist and blogger at Oklahoma before graduating earlier this month, has accepted a position with Chubb Insurance in Tulsa, Okla.
Former BYU quarterback Riley Nelson will be joining the BYU football radio network as a color analyst…The Lincoln (Neb.) Journal-Star had a recent update with Nebraska AD Bill Moos and football possibilities…Ohio State and some Big Ten Conference schools are looking at possible corporate sponsors to help compensate the department if student-athletes are allowed to receive pay or other outside monetary stipends…The Dallas Morning News had a recent enterprise story about long-range football scheduling and its necessity in the changing world of gridiron activity…Auburn, Iowa and Iowa State football programs' Twitter accounts were suspended temporarily in recent weeks for various reasons.
The NCAA approved the post-2019 FBS bowl slate and took several other administrative actions at an annual committee meeting ending May 23. The NCAA also is working on a name and likeness committee to work with legal counsels on video games' royalties and similar projects…Stuart Buchanan of the Mountain West Conference, Brandon Hodnett of Swarthmore, Jayson Rasheed of Kentucky State, Scottie Rodgers of the Sun Belt Conference, Russell Luna of the Big 12 Conference, Ryan Workman of North Dakota State, Dan Sand of Augustana, B.L. Elfring of Southern Maine, and Ira Thor of New Jersey City University were featured subjects and opinion makers in the CoSIDA Open Forum online newsletter…Several colleges in Northern California are revising some admissions' standards and appointing groups to help monitor possible admissions' irregularities…Florida A&M will self-impose a ban on 2019 postseason activity after a recent NCAA investigation.
2019-20 College Football Playoff Bowl Schedule with New Year's six
(All Games Televised by ESPN, All Times EST)
Saturday, Dec. 28 (CFP Semifinals)
PlayStation Fiesta Bowl – State Farm Stadium, Glendale, Ariz., 4 or 8 p.m.
Chick-Fil-A Bowl, Mercedes-Benz Stadium, Atlanta, 4 or 8 p.m.
Monday, Jan. 13 – CFP Championship, Mercedes-Benz Superdome, New Orleans, La., 8 p.m.
Saturday, Dec. 28-Jan. 1, 2019-20 (Other New Year's Six Bowls)
Dec. 28 – Goodyear Cotton Bowl – AT&T Stadium, Arlington, Texas, early, noon (tentative)
Rose Bowl Presented by Northwestern Mutual, Rose Bowl, Pasadena, Calif., TBD
Allstate Sugar Bowl – Mercedes-Benz Superdome, New Orleans, La., TBD
Capital One Orange Bowl, Hard Rock Stadium, Miami Gardens, Fla., TBD