Winter meetings are just a week away
by
Dan M
| Posted on Monday, December 2nd, 2019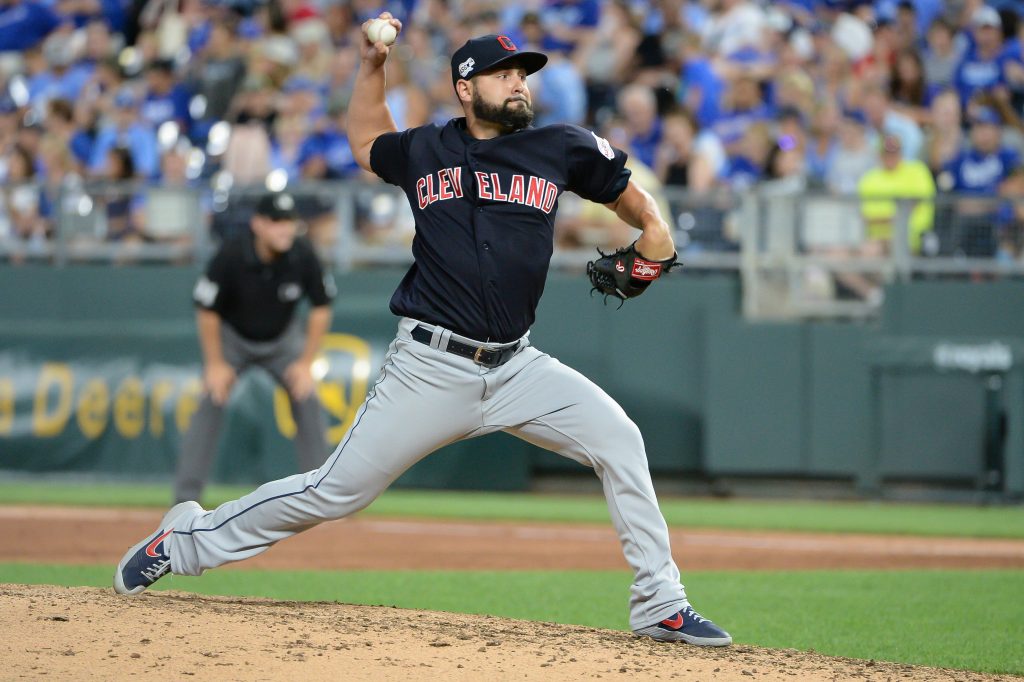 BY DIC HUMPHREY                                                                                                                                          DHUMPHREY24@GMAIL.COM
     ARLINGTON, Texas – MLB's Winter Meetings are just a week away, and all predictions are that there will be off season fireworks galore.  This year's list of free agents is one of the best ever in terms of both quality and quantity.  There are rumors that some top end players are available for trade.  Speculation is rampant that the Texas Rangers will be one of the more active teams. The five days from December 8 through December 12 in San Diego could be extremely exciting for Ranger fans.
    The Rangers are especially interested in adding pitchers and a third baseman.  This week, they claimed reliever Nick Goody on waivers from Cleveland.  Goody was 3-2 with a 3.54 ERA in 39 games with the Tribe last summer.  He had a top notch season in 2017 with a 2.80 ERA in 56 games.  An injury that ultimately resulted in arthroscopic surgery limited his 2018 season to 13 appearances.  On paper, he looks like a solid contributor to next season's bullpen.  
     The Rangers have reportedly agreed on a contract with free agent starting pitcher Kyle Gibson.  It hasn't been officially announced, probably because the Rangers' 40-man roster is full at this point and a corresponding roster move is required to make a place for Gibson.  Gibson is slotted among the third tier of free agent starting pitchers, but for sure he brings a track record of durability that can be very valuable at the back end of the rotation.  
    Texas reportedly has signed Gibson to a three year, $30 million contract.  He was 13-7 with a 4.84 ERA last year with the Minnesota Twins and made 29 starts and relieved in five other games.  Gibson has made 178 starts since the beginning of the 2014 season.  
     The Rangers signed Mike Minor to a three year, $28 million contract two years ago.  They added Lance Lynn last year for three years at $30 million. Minor and Lynn headed up the Rangers' starting rotation throwing 29 and 28 quality starts respectively.  They formed one of the top one-two punches at the top of any rotation in baseball.  
    The Rangers' starting pitcher problems were in the games not started by Minor and Lynn.  For now, Gibson slots in behind those two in the Rangers' rotation and hopefully gives the Rangers three solid starters.  Gibson threw 27 quality starts last year.
     The Rangers have at least five young pitchers knocking on the Major League door – Brock Burke, Joe Palumbo, Kolby Allard, Taylor Hearn and Ariel Jurado.  All will get a chance to make the rotation next spring, but ideally, no more than one of them will be in the Opening Day rotation.  More time in the minors will benefit all of them.  That is why Texas is rumored to be in on some of the highly regarded free agent starters such as Zack Wheeler. 
     Earlier, the Rangers set their 40 man roster adding six minor league prospects that would otherwise be eligible lost in the Rule 5 draft.  They had four spots available so put relief pitchers C. D. Pelham and Taylor Guerrieri on waivers to make room for all six.  Pelham was claimed by the Chicago Cubs, but Guerrieri cleared waivers and accepted assignment to AAA Nashville.  
     Also, at the request of Adrian Sampson, the Rangers placed him on release waivers to pave the way for Sampson to pitch in Korea next summer.  That brought the roster down to 39 giving Texas a roster spot to sign Goody.  Now they are looking for a roster spot for Gibson and will need to be creative with their roster management if they plan to sign any additional free agents.
     As for third base, rumors persist that the Rangers are definitely in on Josh Donaldson and Anthony Rendon…. the top two free agent third basemen.  After the 2011 season, Texas signed free agent Adrian Beltre, and that worked out really well.  They hope they can duplicate that success this year.  
     Donaldson looks to be the better fit.  He's 34 and is looking for a four year deal, whereas Rendon is looking for a contract of at least six years.  MLB.com columnist J. P. Morosi predicted this week that Donaldson is likely to sign before the Winter Meetings begin.  
    The Rangers have three solid third base prospects in their system – Josh Jung (#1), Davis Wendzel (#9), and Sherten Apostel (#10).  A shorter contract will buy time for these three to mature in the minors to take over the position.
     Rendon is also a client of agent Scott Boras.  Boras has historically drawn out the negotiating process.  Last season for example, he represented Bryce Harper, who didn't sign until well after spring training camps had opened their doors.  It's doubtful the Rangers will let themselves be strung along until March waiting to find out if they can land Rendon.  
     As for activity in general, catchers seem to be the hot item so far.  Yasmani Grandal was the top free agent catcher available.  He signed with the White Sox this month – four years $73 million.  Chicago has been grooming a young nucleus for years and looks poised to contend.  They are giving signs of being one of the aggressive pursuers of top free agents this winter.  Grandal will probably not be their last notable signing.   
     Travis d'Arnaud was the second most notable catcher among free agents, and he signed this past week with the Atlanta Braves – two years, $16 million.
     It is somewhat surprising that they both signed so quickly.  There are other teams looking to fill a void at catcher, most notably Houston.  The Rangers could use an upgrade at catcher too, but their need for a third baseman and pitching takes priority.
    There are at least three All-Star quality players that are rumored to be available for trade.  They are Red Sox outfielder Mookie Betts, Indians shortstop Francisco Lindor and Cubs' third baseman Kris Bryant.  A trade for Bryant instead of signing Rendon or Donaldson could be the third base answer for the Rangers.
   All indications are that it will be a fast moving market much earlier this year than last.  We will all find out in a little more than a week.