College Football Notes – Feb. 18, 2020
by
BoCarter
| Posted on Tuesday, February 18th, 2020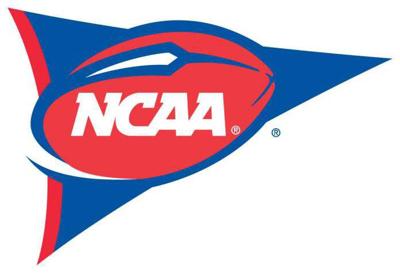 Some of the key dates for 2020 spring football practice and spring games' or scrimmages' telecasts are Saturday, March 28 – Arizona State; Saturday, April 4 – Arizona; Saturday, April 11 – Utah, Southern California, Stanford, and California on various Pac-12 Conference telecast partners.
NFF College Hall of Fame Facts
Some notable birthdates in NFF College Hall of Fame annals in the Feb. 17-23 time period are Feb. 17 (1933) J.C. Caroline, Warrenton, Ga.; (1937) Buddy Dial, Ponca City, Okla.; Feb. 18 (1897) Eddie Kaw, Houston, Texas; (1950) Pat Sullivan, Birmingham, Ala.; Feb. 19 (1892) Eddie Mahan, Natick, Mass.; (1932) Joe Schmidt, Pittsburgh, Pa.; Feb. 20 (1929) Frank Kush, Windber, Pa.; (1960) Ronnie Mallett, Pine Bluff, Ark.; Feb. 21 (1879) Gil Dobie, Hastings, Minn.; (1901) Lynn Bomar, Gallatin, Tenn.; (1925) George Connor, Chicago, Ill.; (1952) Billy "White Shoes" Johnson, Boothwyn, Pa.; (1967) Jacob Green, Pasadena, Texas; (1975) Aaron Taylor, Wichita Falls, Texas; Feb. 22 (1958) Charles White, Los Angeles, Calif.; (1964) Joe Dudek, Boston, Mass.; Feb. 23 (1890) Morley Jennings, Holland, Mich.; (1935) Jerry Tubbs, Throckmorton, Texas; (1952) Shelby Jordan, E. St. Louis, Ill.
Notable anniversary death dates for Hall of Famers are Feb. 17 (1974) Bill Shakespeare, Cincinnati, Ohio; Feb. 18 (1991) Hamilton Fish, Cold Spring, N.Y.; Feb. 19 (1936) Dan McGugin, Nashville, Tenn.; (1980) D.X. Bible, Austin, Texas; (2015) Lou Michaels, Swoyersville, Pa.; Feb. 21 (1969) – Bowden Wyatt, Kingston, Tenn.; Feb. 23 (1976) Paul Robeson, Philadelphia, Pa.; (2011) Dr. Ed Dyas, Mobile, Ala.; (2017) Ralph Guglielmi, Wallace, N.C.
Happy birthdays to NFF College Hall of Fame members Feb. 20 Ronnie Mallett, Feb. 21 Billy "White Shoes" Johnson, Jacob Green, Aaron Taylor, Feb. 22 Charles White, Joe Dudek, Feb. 23 Shelby Jordan…
BYU now will play its October 2020 game against Northern Illinois at SeatGeek Stadium in Chicago. BYU also is working to finalize 2025-29 football schedules…LSU will open its 2022 and '23 seasons against Florida State at the Mercedes-Benz Superdome in New Orleans, La. The 2022 contest will serve as the Allstate Sugar Bowl College Classic….Toledo will travel to Maryland in 2024 in a one-gamer matchup…California and Wyoming will play in 2028 and '29…Western Carolina has altered dates on its 2020 grid schedule. The Catamounts now will meet East Tennessee State Oct. 17 and Samford Oct. 24 after an open date on Oct. 10…San Jose State and Texas will play in 2025…Nebraska has added dates with Oklahoma State, UTEP, UL Monroe, and Ohio to its future slates. If Ohio head coach Frank Solich continues his lengthy tenure at Ohio (currently 2005-20), he will be returning to Lincoln for the first time since he guided the Huskers program from 1998-2003…Temple football has signed and extension to play five more years at Lincoln Financial Field in Philadelphia…The advance teams for the 2021 Illinois-Nebraska Big Ten Conference contest in Dublin, Ireland, got a warm reception from Irish sports officials in Dublin…Notre Dame and Wisconsin have received thousands of inquiries about their future game at historic Lambeau Field in Green Bay, Wis.
In one of the athletics' department more innovative moves, the Florida State ticket office and Seminole Boosters Club will work with new Experience for flexible seating and season ticket plans for FSU football in 2020. The new Unconquered Pass system will guarantee tickets to every 2020 home game from various viewpoints with different seats for each Seminoles home game.
Mel Tucker has been named as head coach at Michigan State after serving as Colorado's head coach in 2019…Former NFL Dallas Cowboys offensive coordinator Scott Linehan will serve as LSU's assistant coach and passing game coordinator this fall…Cincinnati head coach Luke Fickell asked that his name be removed from possible consideration for the Michigan State head coaching position along with Iowa State head coach Matt Campbell and Pittsburgh head coach Pat Narduzzi…Minnesota offensive coordinator Mike Sanford Jr. and defensive coordinator Joe Rossi are receiving new compensation packages and renewed contracts for '20…Virginia Tech denoted salaries publicly for its current football coaching staff…Former Duke associate head coach Derek Jones has accepted a position at Texas Tech as associate head coach/defensive coordinator and secondary coach…Former Michigan State assistant coach Ron Burton is the new defensive line coach at Indiana…Kentucky assistant coaches' compensation almost reached a record $10 million in 2019…Michigan State strength and conditioning coach Ken Mannie has retired after 25 years with the Spartans…Charlotte head coach Will Healy is getting a salary bump and contract extension through Jan. 31, 2026…Former Louisiana assistant coach Matt Powledge is going to Baylor as safeties coach/special teams coordinator…Hawai'i added assistant coaches Brandon Graham and Brennan Marion and defensive assistant coach Laiu Moeakiola to the 2020 staff…LSU officially completed the contract for new defensive backs coach Corey Raymond…Texas head coach Tom Herman now has his finalized coaching staff on hand for spring practice…Texas Tech added Kevin Cosgrove as linebackers coach…UCF defensive coordinator and former Miami (Fla.) head coach Randy Shannon is now the highest compensated in NCAA FBS for 2020…Weber State named Matt Hammer offensive coordinator…Arizona State selected former NFL Minnesota Vikings assistant coach Robert Rodriguez as defensive line coach…Former Colorado defensive line coach Jimmy Brumbaugh is expected to take the same assignment at Tennessee…Former Houston tight ends coach Justin Johnson is going to Baylor as an assistant coach…Former Oregon cornerbacks coach Donte Williams is moving south to the coaching staff of Southern California…Oregon State will increase its assistant football coaching staff salary pool by $400,000 in 2020 and $675,000 in '21…Former Oregon cornerbacks assistant coach Donte Williams will coach Southern California cornerbacks and coordinate the defensive passing game this autumn…Syracuse will reassign its former co-offensive coordinators in 2020…Former Michigan State assistant coach Terrence Samuel has become the wide receivers/passing game coordinator at UNLV…Cincinnati head coach Luke Fickell noted that his family asked him to stay in Cincy rather than accepting the Michigan State head coaching post…Michigan State spoke with former Wisconsin and Arkansas head coach Bret Bielema before filling the recent head coaching opening…Appalachian State named longtime NFL assistant coach Robert Nunn as its final assistant on the 2020 staff…South Carolina has gained two former Tennessee assistant coaches – Drew Hughes as director of player personnel and Tracy Rocker (father of 2019 NCAA Baseball World Series Outstanding Player and pitcher Kumar Rocker of Vanderbilt) as defensive line coach. Rocker has signed a two-year contract for his post…Former Tennessee outside linebackers coach Chris Rumpf is taking a position with a NFL team…Tennessee is scheduled to replace defensive line coach Tracy Rocker with Colorado assistant coach Jimmy Brumbaugh…Notre Dame has named John McNulty tight ends coach…Penn State formally tabbed South Carolina's John Scott Jr. as defensive line coach…Virginia Tech head coach Justin Fuente starts 2020 spring drills in his fifth season as the Hokies head coach and is the second-leading active Atlantic Coast Conference head coach behind Dabo Swinney in overall victories through four seasons. Swinney was 36-18 after four years ahead of Fuente and Pittsburgh's Pat Narduzzi with a 29-22 mark at the four-year level. Fuente also has more victories after four seasons than any coach in VT football annals… Former BYU assistant coach AJ Stewart is the new running backs coach at Arizona…Kansas named Brock Caraboa as a defensive senior analyst and Charles Moore as a special teams senior analyst…Kentucky associate head coach Vince Marrow is remaining at UK after an offer to take his talents to Michigan State…Notre Dame cornerbacks coach Mike Mickens told his fellow coaches he is ready for spring drills…UTEP named Josh Brown safeties coach and Trevin Wade named cornerbacks coach.
Hometowns of more 2020 college head coaches – UCF: Josh Heupel, Aberdeen, S.D.; UCLA: Chip Kelly, Dover, N.H.; USF: Jeff Scott, Arcadia, Fla.; Utah: Kyle Whittingham, Sam Luis Obispo, Calif.; Utah State: Gary Andersen, Salt Lake City, Utah.
Colorado director of athletics Rick George has begun a national search to replace head coach Mel Tucker…Ohio State AD and former NFF John Toner Award recipient Gene Smith discussed OSU football, college playoffs, transfers, and the challenges of being a college administrator in a recent Columbus, Ohio, Dispatch article…Georgia AD Greg McGarity has received the full support of UGA President Dr. Jere Morehead for a contract extension…Charlotte AD Mike Hill received a one-year contract extension through June 25, 2025…Miami (Fla.) AD Blake James spoke about how pleased he was with the addition of Ed Reed as football chief of staff and the Hurricanes offseason football plans…Nebraska AD Bill Moos gave his opinions on NCAA name, image and likeness updates for student-athletes and other key national collegiate news…Former Utah AD Chris Hill had a ceremonial banner commemorating his tenure on the upper level of Utah's Huntsman Center…West Virginia head men's basketball coach and administrator Bob Huggins addressed depth issues in college athletics and professional declarations and their effect on recruiting in all sports…South Carolina AD Ray Tanner said he has passionate and active plans to defend against possible NCAA allegations…Georgia Tech and Oregon State athletics apparently have settled a civil suit concerning the buyout for current Tech AD Todd Stansbury…Former LSU AD and College Baseball Hall of Fame coach Skip Bertman was injured in a recent auto accident. Bertman and retired Southern (Baton Rouge) coach and administrator Roger Cador are serving as co-chairs of a $2 million local fundraising campaign for Louisiana Boy Scout troops…Minnesota AD Mark Coyle received a two-year extension through 2026 and a salary jump from 2020-26.
The Conference USA composite 2020 football schedule will feature two C-USA games at home and one on the road in most cases. All 14 teams have two league home games and two road games in the first half of the Conference schedule as well as the second half of the Conference schedule. There will be at least one conference game in 12 of the 13 playing weeks, and each school will have an in-season one bye week due to the return to the 13-week playing season this year…The Pac-12 Conference is making a concerted effort to increase national exposure and home attendance for 2020 football…FOX Sports analyst Brock Huard spoke recently on the necessity of commitment from top administrators to strengthen the Pac-12 in football and other key sports…The Summit League expects to add upcoming NCAA Division I member St. Thomas (Minn.) as its 10th member in coming months…The Big 12 Conference and NCAA officials have urged U.S. senators to pass a federal standard bill for student-athlete compensation. The senators also are studying proposals for profits for student-athletes from their likenesses and endorsements…Southeastern Conference head football coaches in SEC will earn more than $75 million in 2020, according to public tax records…Retiring Big Ten Conference football official Dan Capron spoke about officiating for 23 years in that circuit.
The PlayStation Fiesta Bowl has pledged $1.5 million to area charities in the Phoenix and Glendale, Ariz., suburbs…WKU is now 6-2 in eight all-time bowl appearances, including 4-2 over six postseason contests since 2012…Western Michigan played in its 10th all-time bowl and eighth trek since 2007 in the 2019 SERVPRO First Responder Bowl in Dallas, Texas.
The 2020 NFL Scouting Combine at Indianapolis Feb. 23-March 2 will feature the likes of collegiate standouts QB Jalen Hurts of Oklahoma, QB Joe Burrow of LSU, WR Tee Higgins of Clemson, RB J.K. Dobbins of Ohio State, Alabama QB Tua Tagovailoa (will be using taped footage as he recovers from hip surgery), LB K'Lavon Chaisson of LSU, and OT Andrew Thomas of Georgia, among others…Former Stanford starting DT Mike Williams is coming to SMU as a graduate transfer for the 2020 season…Ohio State players Amir Riep and Jahsen Wint are seeking reinstatement to the team later this year after recent jurisprudence…Florida Atlantic DL Travon Thomas is seeking a new locale for 2020 football…Colorado student-athletes were a bit stunned by the departure of former head coach Mel Tucker after just one campaign.
2019 NFF College Hall of Fame inductees Raghib Ismail of Notre Dame and Darren McFadden of Arkansas were subjects of a recent story about the careers of the Hall of Famers…2009 NFF National Scholar-Athlete LB Sean Lee of Penn State has expressed a desire to remain with the NFL Dallas Cowboys or to compete in '20 as a free agent for another NFL squad…Four-time Super Bowl champion, medal-winning Vietnam War combat veteran and former Notre Dame standout Rocky Bleier will be honored Friday in Dallas with the PwC Doak Walker Legends Award…Longtime Right to Life advocate and Roman Catholic Church/community service champion (father of nine children with his wife and childhood sweetheart Tiffany Rivers and active with Ronald McDonald Charities) Phillip Rivers is becoming a NFL free agent in 2020. The former standout at Athens (Ala.) HS for his father and coach Steve Rivers later set virtually all season and career passing records at NC State from 2000-03…The XFL is looking at the possibility of drafting and signing college freshmen and sophomores…Retired Army, Indiana and Texas Tech men's basketball coach/administrator and Naismith Basketball Hall of Fame member Bob Knight was honored during a recent Indiana basketball game weekend.
Wisconsin athletics has requested a total budget of $186 million-plus with several capital projects on the docket…Tennessee athletics has added baseball to football and basketball home events where beer and wine are being served publicly…The website Al.com researched the top five donors for University of Alabama athletics…SUNY Binghamton athletics has received a $60 million private gift…Florida's new baseball stadium already is under construction, and the Gators new football training facility is next on the list of building projects…Georgia football student-athletes will have individually air-conditioned lockers, reclining and wider seats in the school's new $80 million football operations building…Minneapolis-based retail giant Target stores apologized after putting Minnesota Badgers (instead of Golden Gophers) children's logoed clothing on its shelves mistakenly…Purdue alumnus Allyn Knoche (class of 1956) has donated a one percent stake in a mine owned by FPX Nickel near Vancouver, British Columbia, Canada, and the highly-profitable dig produces almost 90 million pounds of nickel for industrial use annually. The total value is being assessed by Purdue officials…Alabama football spent $2.6. million on recruiting in 2019 for 3.8 percent of its football total expenses…Baylor athletics is working with the public over its 2020 exclusive football tailgating contract…Georgia athletics accountants are working to avoid excise taxes on its highest-compensated head and assistant coaches…Vanderbilt athletics is reviewing its 2020 budget under new AD Candice Storey Lee and Southeastern Conference shares totaling $44 million per school in 2019…Rutgers athletics explained the Rutgers Athletic Center's trapezoid shape and architecture…Wisconsin reported a 7.5 percent attendance growth for 2019 women's volleyball matches and expects similar gains in ice hockey and other sports…Akron opened its fourth year of a revived varsity baseball program against Oakland (Mich.) last weekend…UNI athletics will award a student $10,000 for making a halfcourt shot during  recent halftime promotion…Ohio State technically is making up a slight deficit in 2020 from fiscal year 2019…The Allegiant Stadium roof system in Las Vegas is almost in place for the 2020 NFL and UNLV seasons,
Texas A&M broadcaster and NFF Chris Schenkel Award recipient Dave South will retire from Texas A&M baseball play-by-play duties after the 2020 season – his 50th year of working college football, basketball and baseball contests on radio or television…ESPN has requested special flex scheduling for NFL Monday Night Football national telecasts…The Columbus, Ohio, Dispatch wrote about possible foibles with even more relaxed NCAA transfer rules' proposals…There is a regional report that ESPN talk show host Paul Finebaum may be leaving ESPN to star in a situation comedy series on the SEC Network…A county judge near Phoenix, Ariz., dismissed a defamation lawsuit filed against Arizona Star sports reporter Caitlin Schmidt…Several Michigan media outlets outlined background and maincurrents toward the selection of Mel Tucker as Michigan State's head coach…The Associated Press' Paul Newberry dratted a story about antiquated women's team nicknames for college teams and some possible NCAA intervention to help work out these dilemmas.
The National Collegiate Baseball Writers Association named longtime Mississippi State football, baseball and basketball broadcaster (42 seasons) Jim Ellis as the 45th annual recipient of the coveted Wilbur Snypp Award for contributions to college baseball. The namesake of the award is late Ohio State publicist Wilbur "Bill Snypp"…Troy Garnhart of Air Force, Brian Morrison of the Atlantic Coast Conference, Michael Clark of Ball State, Brian Henry of West Florida, and Oliver Grigg of New Mexico State were featured subjects and opinion makers in the CoSIDA Open Forum online newsletter…Arizona, Arkansas, BYU, Florida Atlantic, Houston, Iowa, LSU, Michigan, Montana, Michigan State, NC State, and William & Mary are working with NCAA enforcement and compliance officials concerning possible issues and reports at their respective school…U.S. Senator Deb Fischer (R-Neb.) debated urban schools' recruiting advantages over rural-based colleges when NCAA student-athletes begin profiting from name and likeness usages…U.S. Sen. And Mississippi State athletics enthusiast/alumnus Marsha Blackburn (R-Tenn.) engaged in a recent discussion with NCAA president Mark Emmert over eligibility standards and student-athletes' compensation…Illinois legislators are reviewing image and likeness endorsements as 2020 March Madness® basketball approaches.
2020-21 College Football Playoff Bowl Schedule with New Year's Six Games(All Games Televised by ESPN, Eastern Airtimes) CFPFriday, Jan. 1, 2021 (CFP Semifinals)Rose Bowl presented by Northwestern Mutual, Rose Bowl, Pasadena, Calif., 4 or 8 p.m.Allstate Sugar Bowl, Mercedes-Benz Stadium, New Orleans, La., 4 or 8 p.m.Monday, Jan. 11 – CFP Championship, Hard Rock Stadium, Miami, Fla., 8 p.m. Wedneday, Dec. 30-Jan. 2 (Other New Year's Six Bowls)Wednesday, Dec. 30 – Goodyear Cotton Bowl – AT&T Stadium, Arlington, Texas, TBDFriday, Jan. 1 – Chick-Fil-A Peach Bowl, Mercedes-Benz Stadium, Atlanta, Ga.Saturday, Jan. 2 – PlayStation Fiesta Bowl, State Farm Stadium, Glendale, Ariz., TBDJan. 2 – Capital One Orange Bowl, Hard Rock Stadium, Miami, Fla., TBD
###